Corporate & Special Events

Now one of Derbyshire's largest festive decorating specialists we are creating Christmas all year long. From sourcing the most epic decorations to creating spectacular illuminated centrepieces and lighting projects.
No matter how large or small your dream is we are stringent on offering our client's cohesive Christmas displays to create a magical flow to their property during the festive season. We customise all decor from the Christmas trees, wreaths, garland, displays and personal touches. We take pride in providing and installing quality Christmas decor to enhance our client's space for the festive season.
Christmas displays that create a magical flow during the festive season.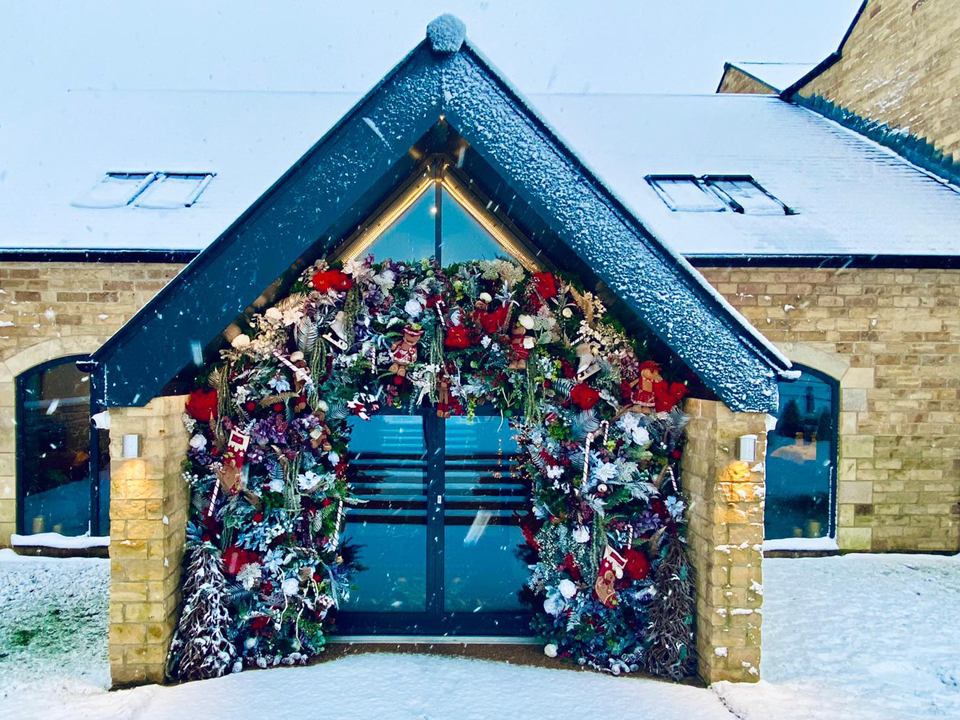 Customised décor from Christmas trees, wreaths, garland to large format displays and backdrops.
Cohesive design & attention to detail is what sets us apart from other companies. We provide all the decor items to create a cohesive look on your property or event.
Contact our team for more information about our Festive Decorations and Installations.

Call our team on 01246 241 707 or email:
enquiries@designsbydaykin.co.uk